Kyoto has many good places to see Cherry blossoms as well. I will write some places where I like to help tourists who come to Japan in Cherry blossoms season.
1, Philosopher's path
This path is very popular to see Cherry blossoms in Kyoto. It is about 1.8km and has about 450 Cherry blossoms trees. You can walk under a gate of Cherry blossoms along river. Many tourists go there and crowded every day in this season. I recommend you to go early morning, and then you can more relax and feel peaceful Japanese beautiful scenery.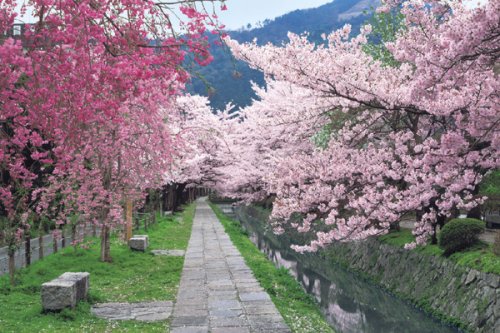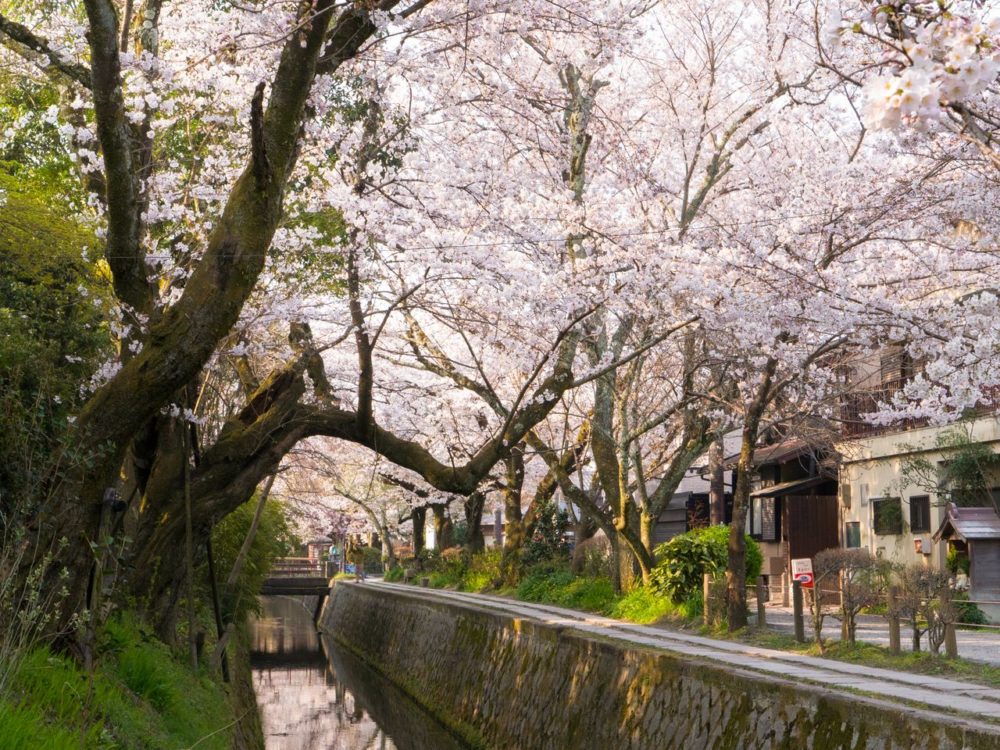 2, Keage incline
This incline is about 600m railroad and has so many Cherry blossoms trees. Many people come and take beautiful Cherry blossoms photos here, So it is better you go early morning this place too. You can also visit Nanzenji temple where has Suirokaku water way and this temple is very beautiful and great to take photos. Not only Cherry blossoms season, it is very beautiful in Autumn leaves season as well. This area is east side of Kyoto and not so far from Gion area. I recommend you for people who have a plan to go Gion area.
Please get off Keage station (Kyoto subway) and just a few steps from the station.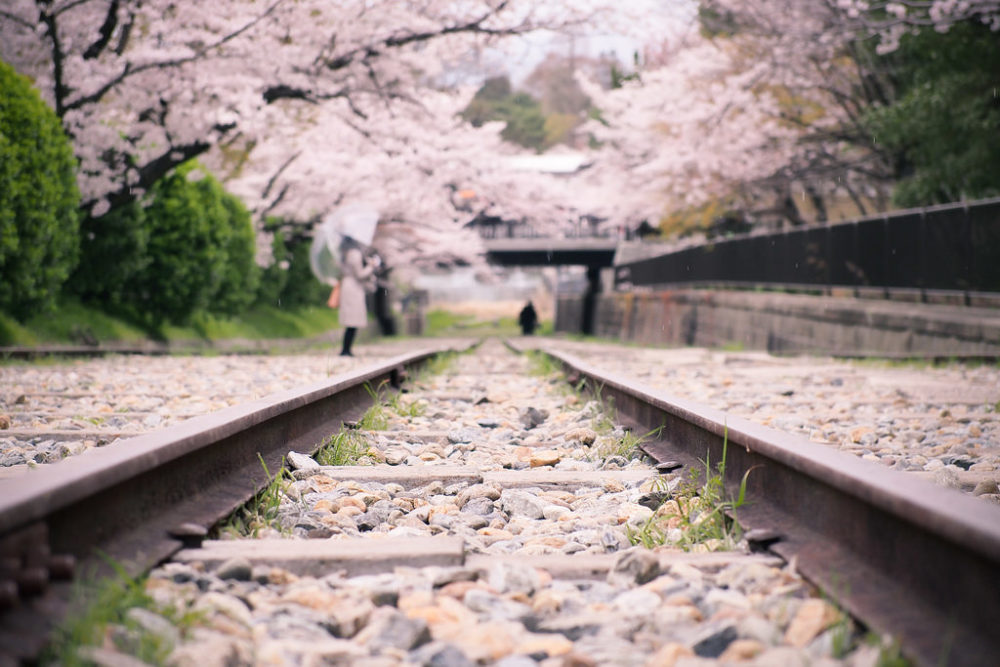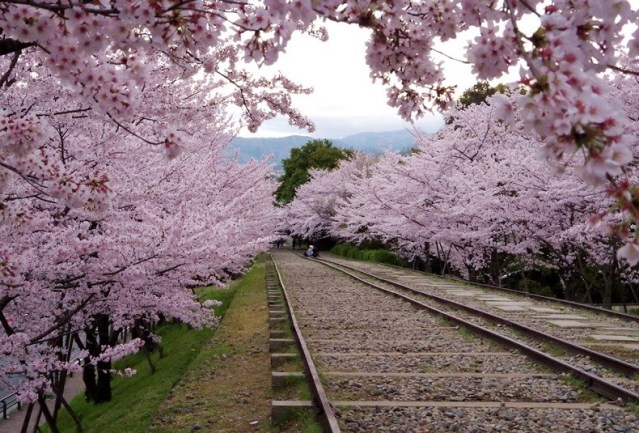 3, Arashiyama park (Hankyu Arashiyama side)
I always take photos with Cherry blossoms at this place. Please get off the Hankyu train at Hankyu Arashiyama station and walk to river side for 1 few mins and then you can see so many Cherry blossoms tree on your right. A lot of people come to Arashiyama to visit Bamboo forest and get off JR Saga Arashiyama station where far from this spot. So this place is not known well. Arashiyama has many Cherry blossoms place and I recommend you Seiryoji temple too. A large drooping Cherry tree is in the temple and it is so beautiful. Buildings around the tree are traditional and awesome as well. Please try visiting if you have time.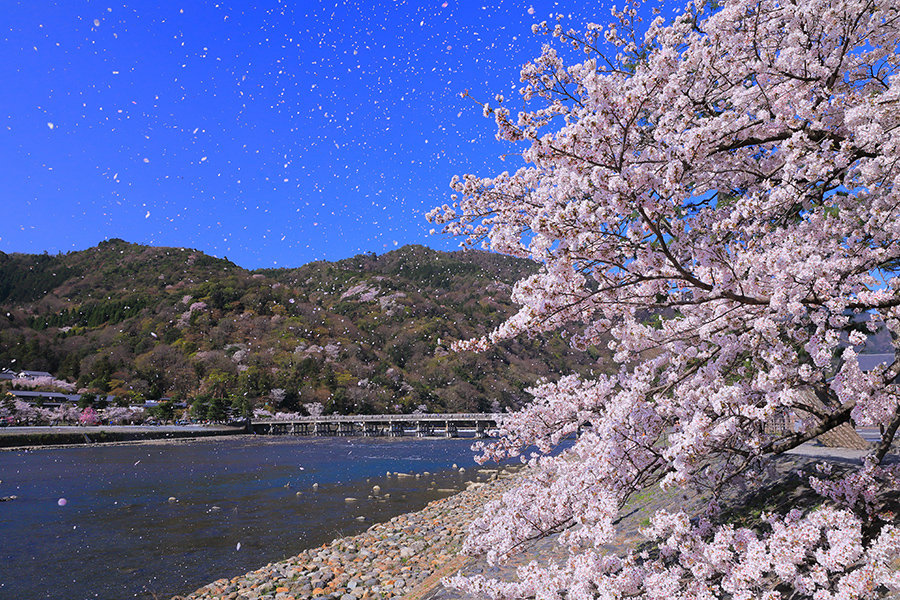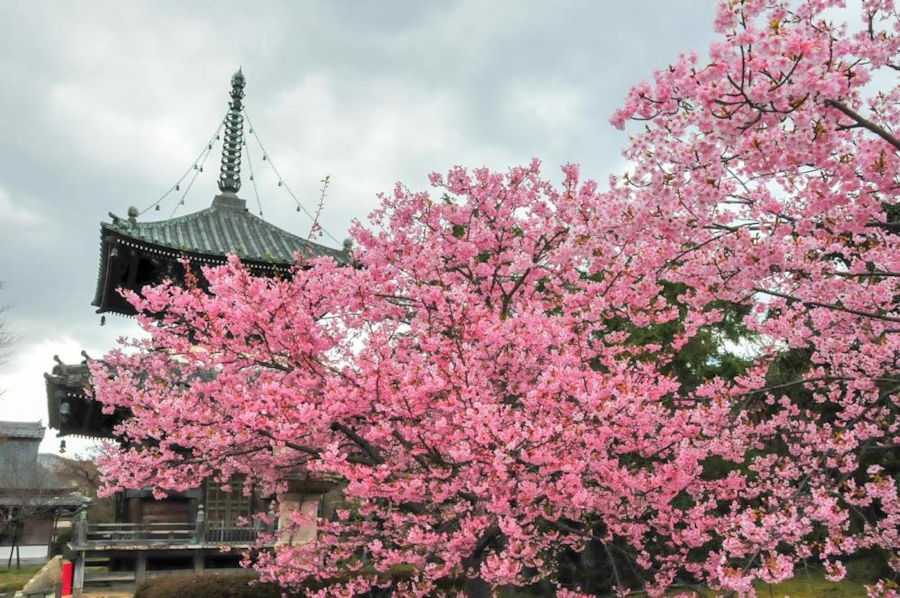 4, Kodaiji park
This park is very small but very beautiful when Cherry blossoms are full blooming and the central of Gion are. Some popular temple and shrine are around this park and souvenir shops too. Kodaiji temple, Ninenzaka, Kiyomizudera temple, Yasaka pagoda, Yasaka shrine and Maruyama park, All places are very traditional and beautiful. You should visit Kodaiji park if you have some plans to visit these places. Highly recommend!!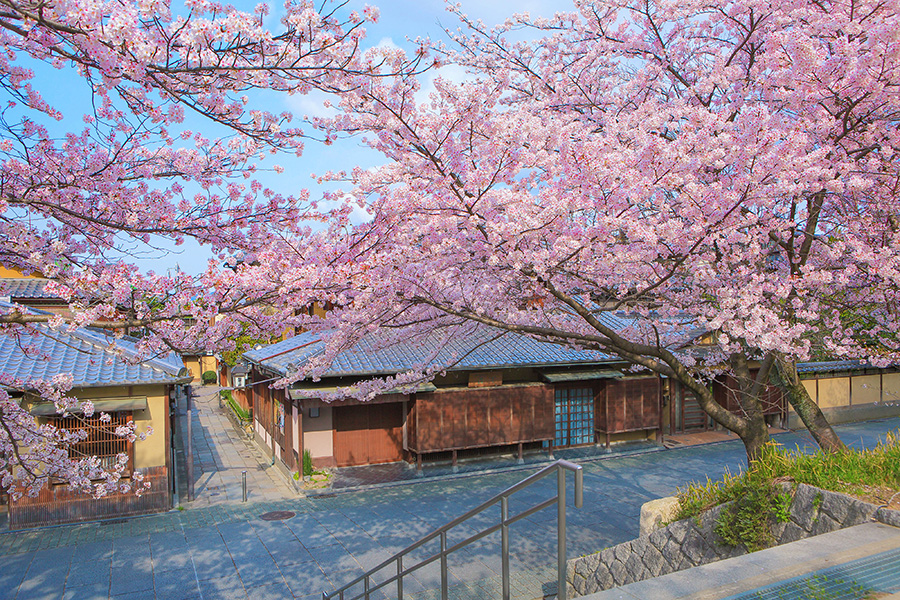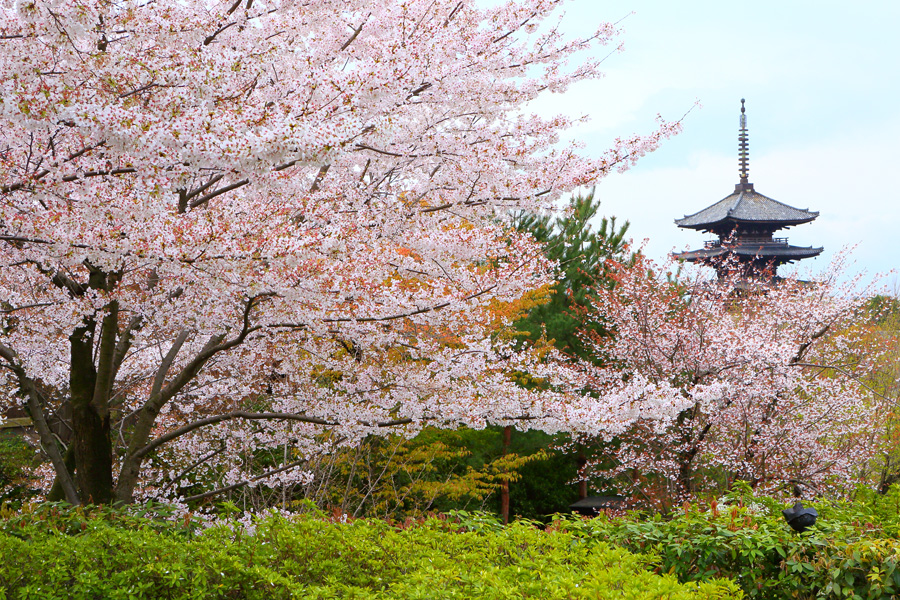 5, Sewaritei
This is not in the central and quite far a way from Kyoto city, it takes about 30 min from Gion Shijyo station by Keihan train and then walk 15 min. It seems hard to visit if you stay in Kyoto city but it is worth to visit. So many Cherry blossoms are along the Yodo river and it's very long street. You can feel good breeze and a flurry of Cherry blossoms. This place is very popular for local people and quite crowded but not so much than in the city. Sakura tower which you can go up and look down beautiful Cherry blossoms scene.
You need to get off Iwashimizu Hachimangu station (Keihan line) and walk about 15min from the station. Please try checking on google map and visiting if you have time!!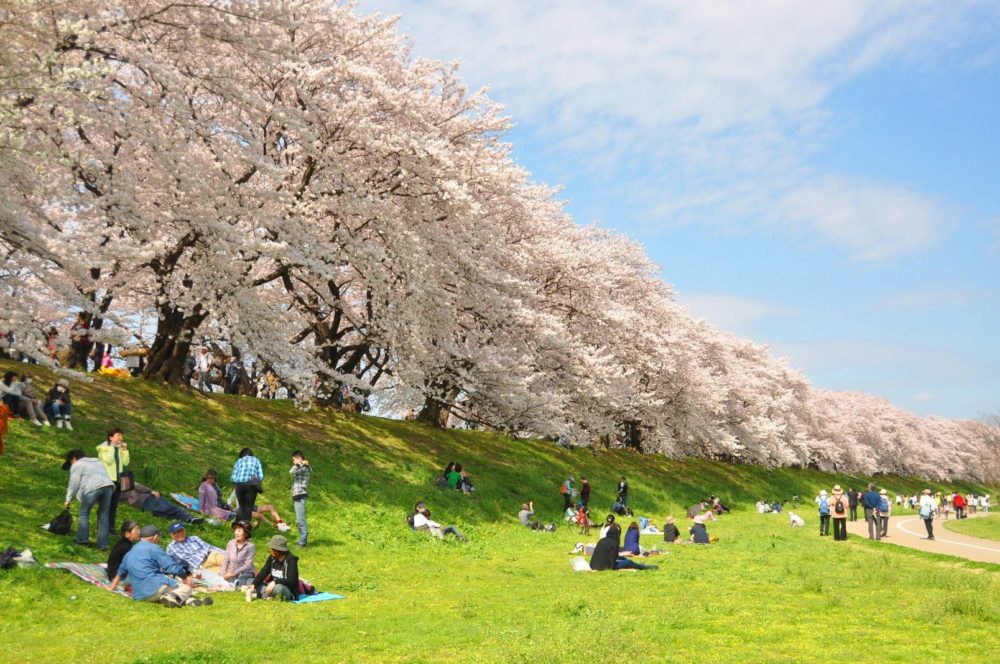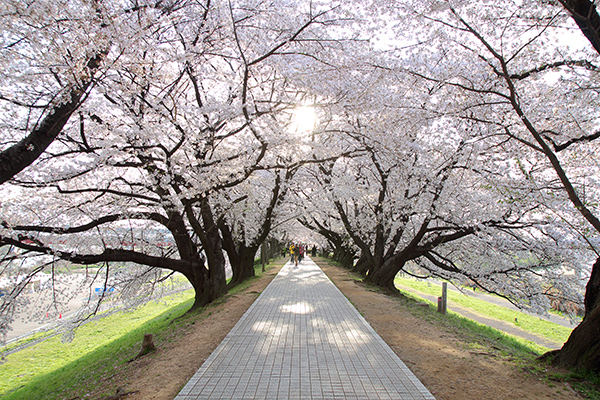 Kyoto has a lot of awesome places to see and take photos of Cherry blossoms. I hope this article makes your travel in Kyoto is great. Thank you!!