I have checked Cherry blossoms forecast recently and it said Cherry blossoms will start blooming in a few days in Osaka and full bloom around 27th March. It is very earlier than usual because much warmer this year. I don't need jacket in last few days and felt that Spring is coming in Osaka. It is very hard to travel abroad now because of the Virus but I have seen some tourists in the city now. I will write good place to see Cherry blossoms in Osaka for then and people is coming next Cherry blossoms season.
1, Osaka castle park
Osaka castle park has sooooooo many Cherry blossoms tree and very very popular place to see Cherry blossoms in Osaka. Local people go and bring lunch box and some drinks and picnic under the trees. It's called Hanami in Japanese and local Japanese people love to do that with friends, family and coworkers.
You can go to Osaka castle park from Subway (Osaka metro) Morinomiya station or JR Osaka loop line Morinomiya station or Osaka castle park station and it takes about 10-15 min from Namba or Osaka station by train.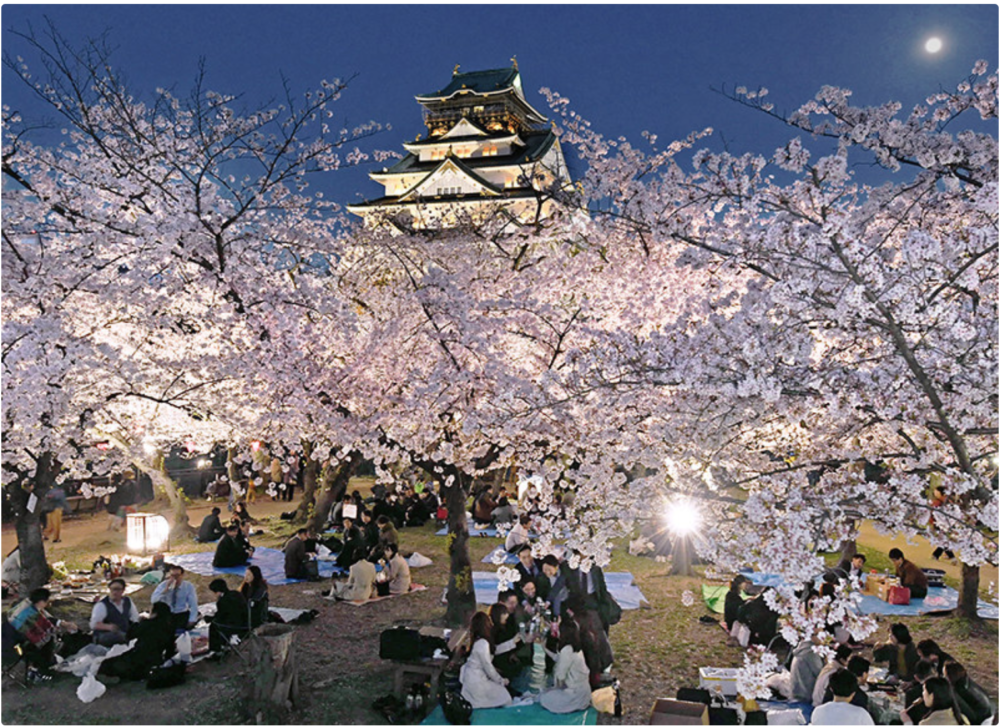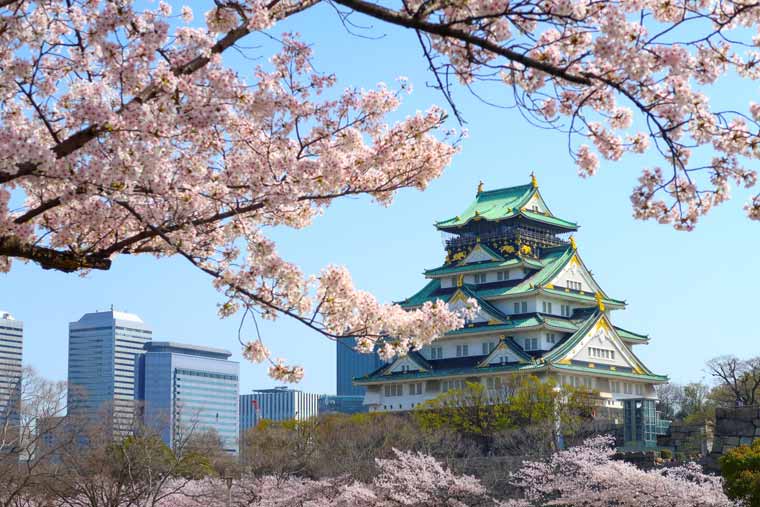 2, Kema Sakuranomiya park
This park has a lot of Cherry blossoms and they are blooming along the river. You can hang out on Cherry blossoms street and have awesome time with a lot of pink leaves. Some street foods may open in this park and you can grab local street foods and beer. It will be very crowded like the Osaka castle park, So it is better to go on weekday. I recommend you Tenjinbashisuji Shopping street after hanging out Kema Sakuranomiya park. This shopping street is the longest in Japan and has a lot of stuffs which are cheaper than touristy place. I always go this shopping street when I go this area and got some foods and daily necessities.
Please get off JR train at Sakuranomiya station, Tenma stationm Osakajyo Kitazume station or Osaka tenmangu station and you can go this park on your foot.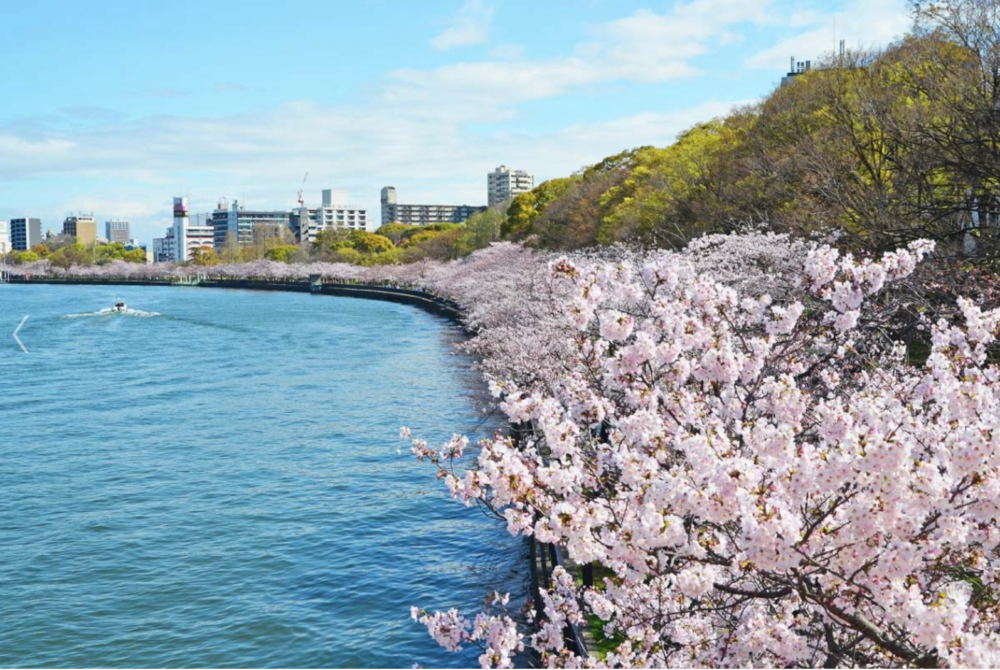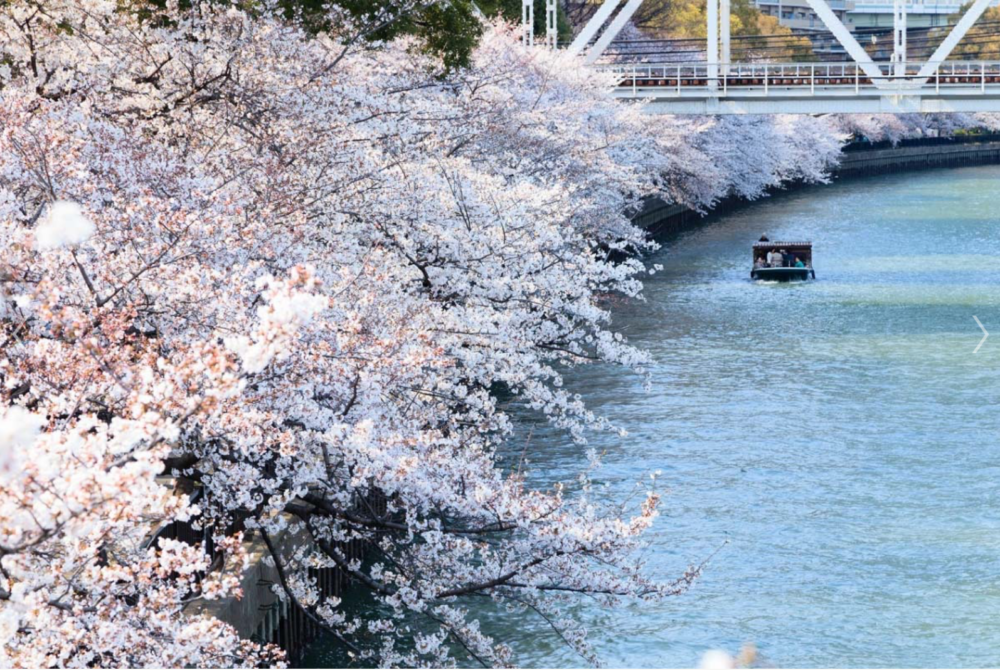 3, Nagai park
This park is not in the central city but you can go by subway easily from everywhere in Osaka city. Many local people come to Nagai park to see Cherry blossoms and this park has many kind of Cherry blossoms. Some of them are earlier blooming and others are late blooming. So you can see some kind of Cherry blossoms in this park from the middle of February to April. Botanical garden is in this park as well and it has many flowers all year. I recommend you this garden if you like flowers and you must be able to take nice photos with flowers.
Nagai park is a few steps from subway (Osaka metro) Nagai station.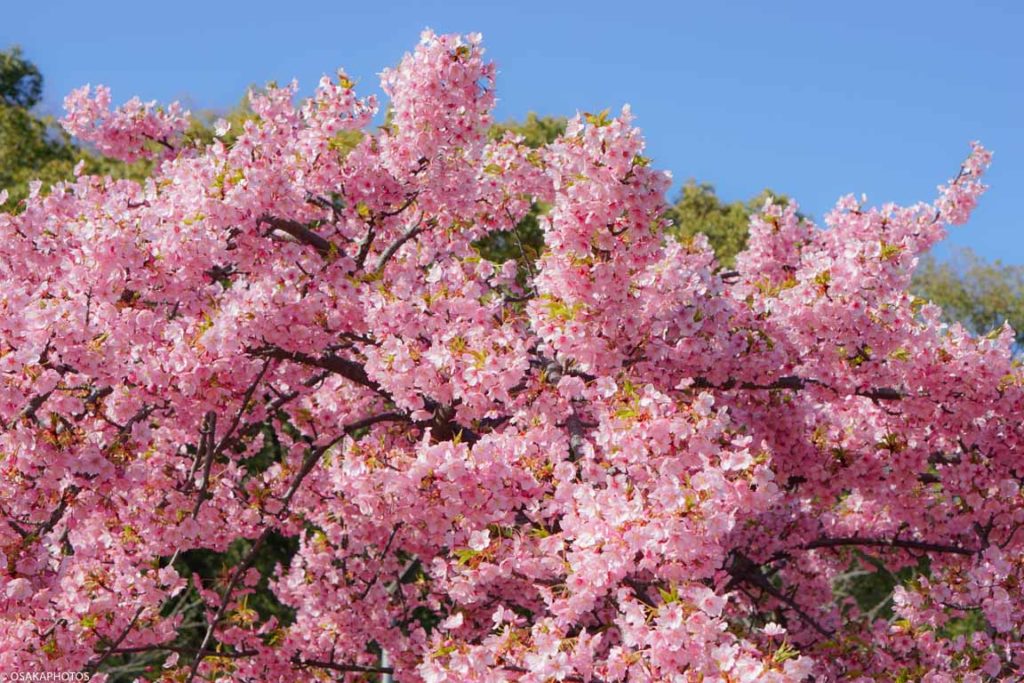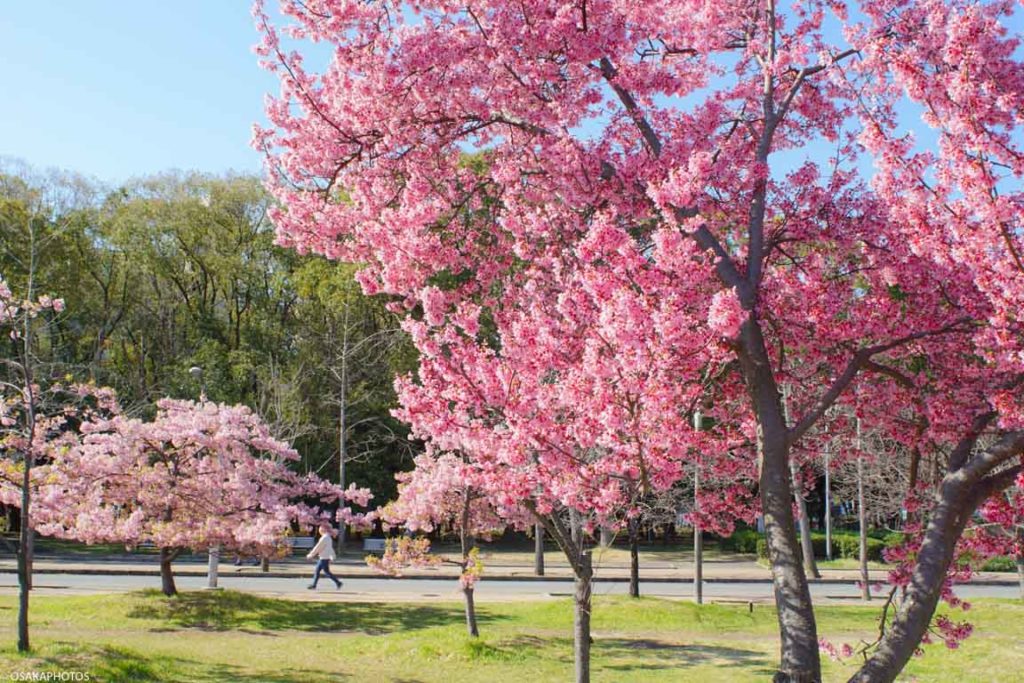 4, Sumiyoshi park
I recommend you this park because I was born and raised around this place and have been over 1000 times in my life! hahaha! It is not bigger than the above other parks but has many cherry blossoms tree and peaceful scenery. Almost only local people come this park, So it is not so crowded. You can feel real and local Japanese life and see beautiful Cherry blossoms here. Sumiyoshitaisha shrine is by this park and you can visit this shrine before or after Sumiyoshipark. The shrine has other kind of Cherry blossoms around the entrance and you should check it.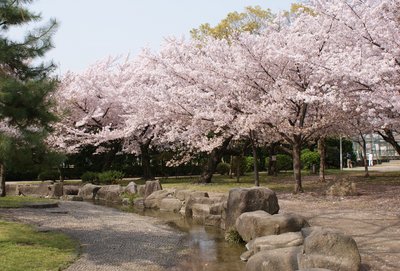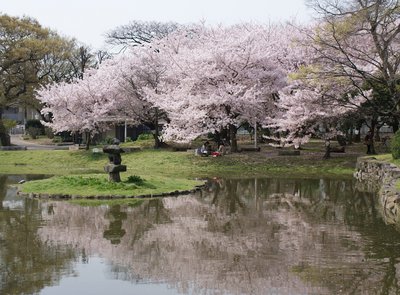 Not only these parks, almost all parks even very small local parks have some cherry blossoms tree. You can see beautiful pink flowers everywhere in Japan the end of March to April. Less tourist come to Japan this Cherry blossoms season but I hope the people enjoy this great season and have nice time in Japan. Thank you!!:)