The nice guy booked 2 tours are morning tour and night time tour in Osaka. I met him first time at Sumiyoshitaisha station. This tour is local area tour around Sumiyoshitaisha shrine and it was less people this area because we started early morning. We walked famous bridge which is called Taikobashi. Taiko means drum and Bashi means bridge in Japanese because this bridge reflections on the water and then looks like drum. So this is called Taikobashi for long time around this area.
Sumiyoshitaisha shrine has very very long history and it is over 1,000 years. I was born and raised around here and you know this shrine is my favorite shrine. It has some small shrines, natures, power stones spots and wild animals. I took his photos a lot with big tree, old orange buildings, and it was great time for us!! And we see at night again for photo tour in Namba area.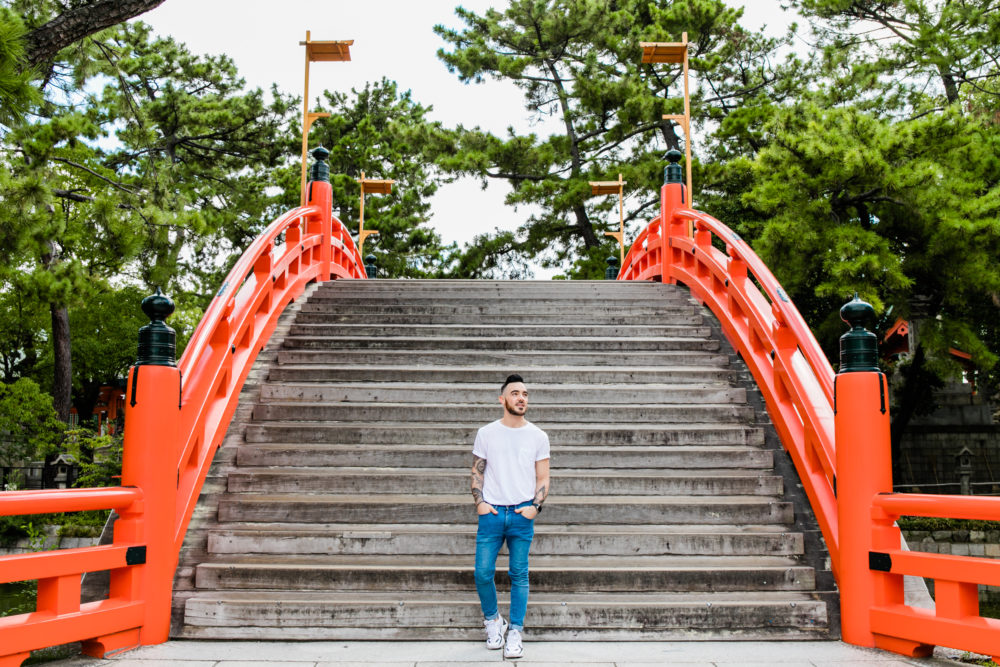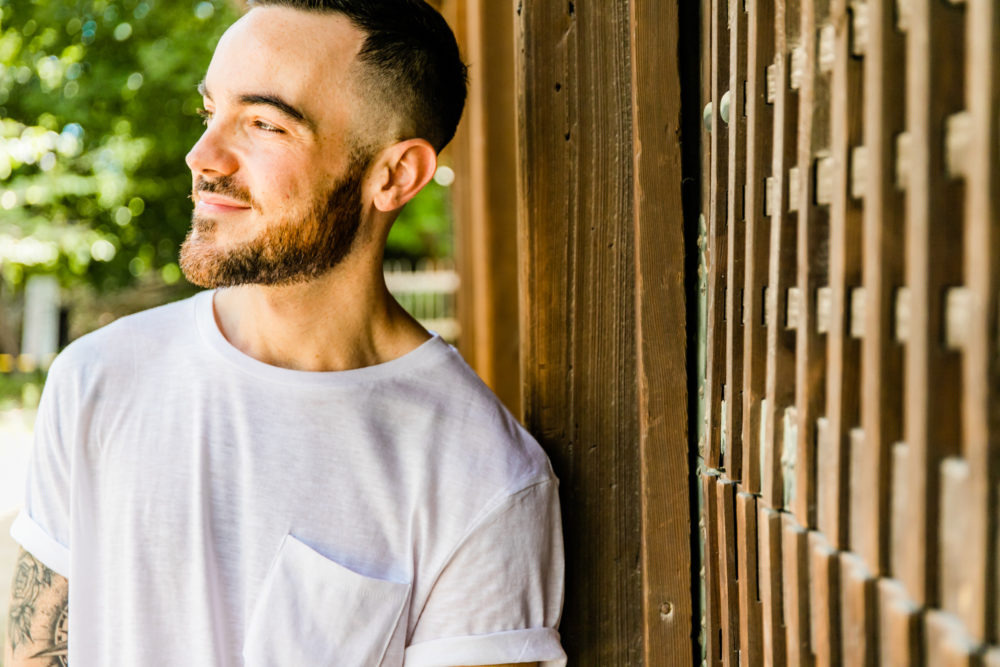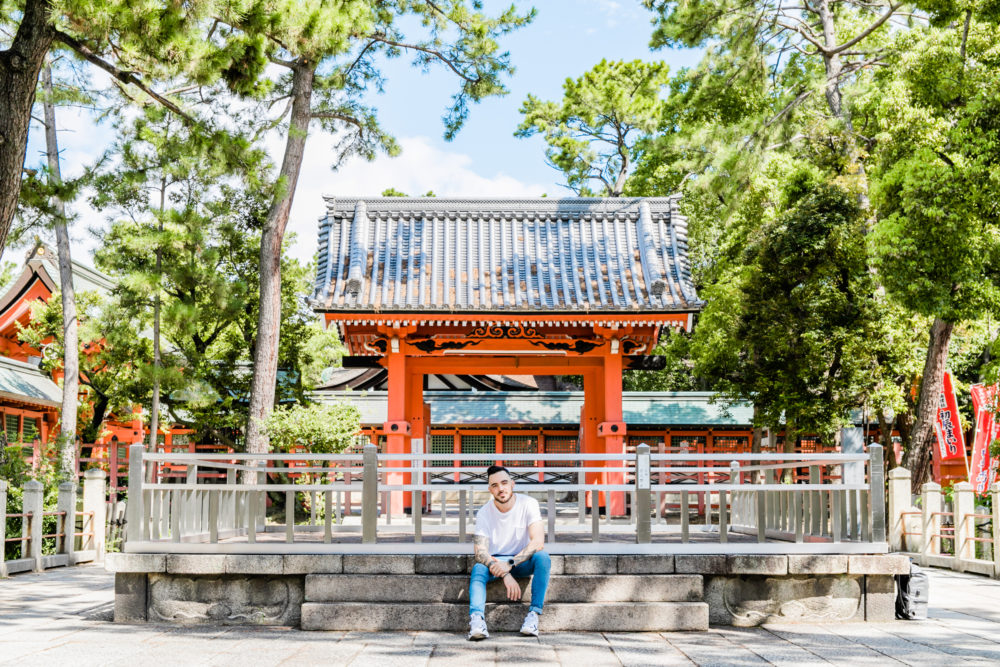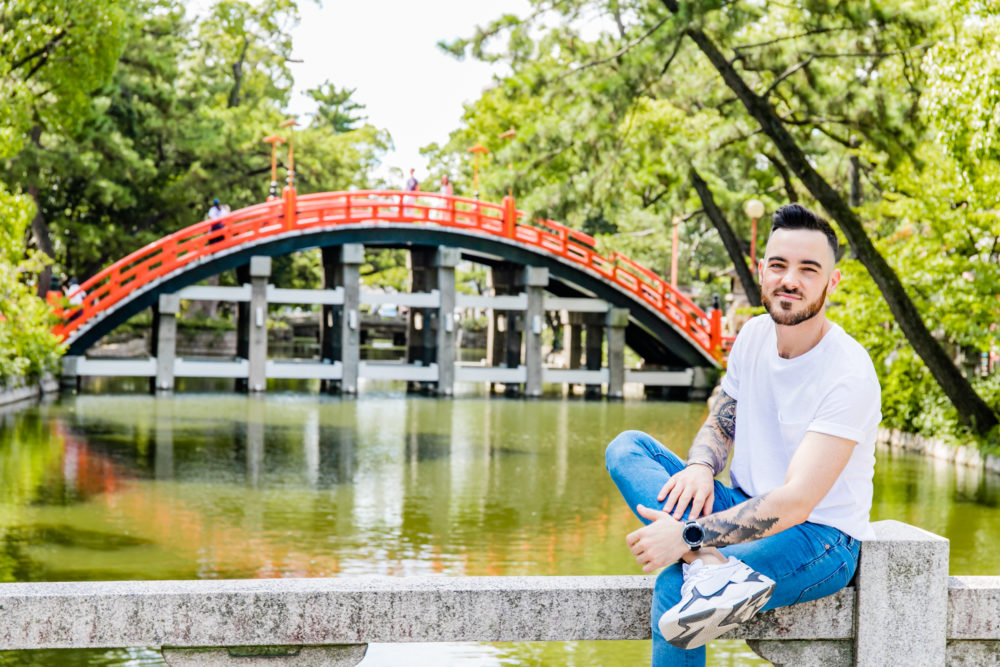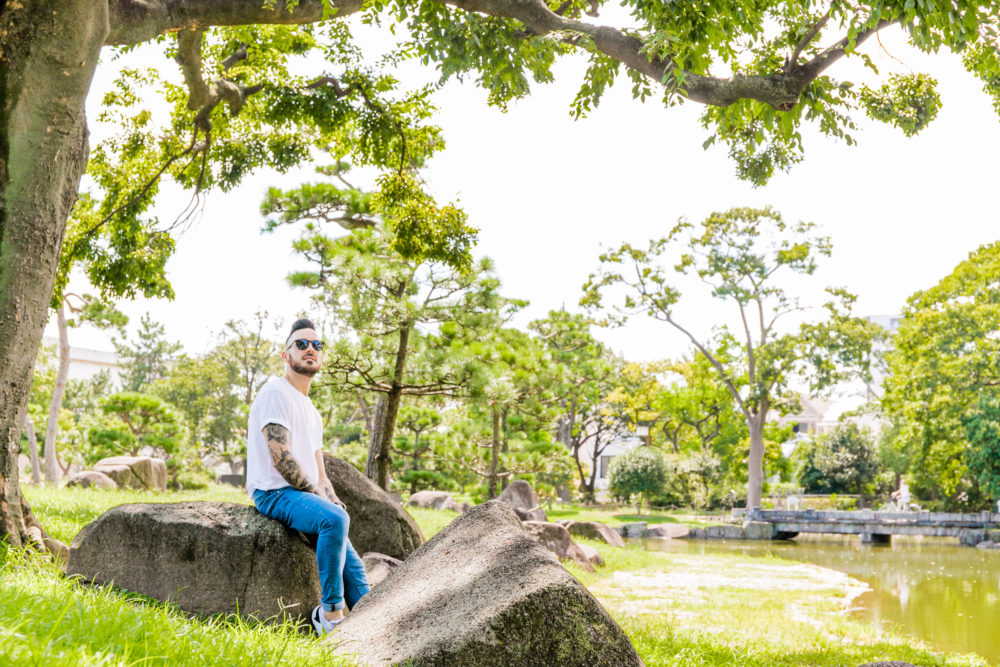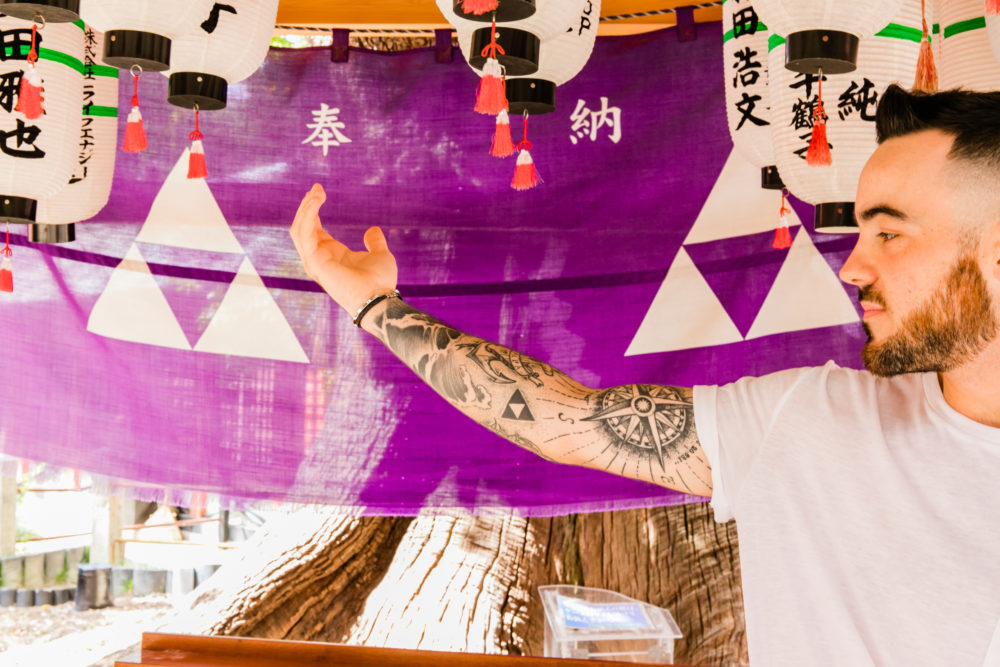 At 7pm, I was waiting for him and another guy join my tour as well. They were coming on time and the night photoshooting tour was started. We talked about many things along the way to photo spots. Especially we all like K-POP and talked about Blackpink a lot. I took them to Dotonbori, Namba area, Hozenji temple, Glico sign bill board, Sennichimae, Ura-Namba area and Shinsaibashisuji Shopping street. We had nice time and they were very friendly and nice guys!! I recommend them some restaurants I have been very often during this photoshooting tour. I was born and raised in Osaka and love to eat, So I know a lot of good restaurants are not touristy. I will tell you some great restaurants like Tempura, Udon, Ra-men, Sushi, Okonomiyaki, Takoyaki and sweets.
Thank you so much for taking my tour twice and I was very happy he likes the photos I took. Hope see you again!!:)