It has just began autumn rainy season in Japan. It was rain in Osaka and Kyoto many time last a week. We were supposed to hold the photoshooting tour in Arashiyama but it was heavy rain, So we changed date and time to next day. We met at JR Saga Arashiyama station and it was sunny day rather than hot day. They are very nice family, Mom, Dad and 2 kids. They were very easy to communicate and got closer easily.
I took them to Bamboo grove first. It took about 10 min walk from JR Saga Arashiyama station. There aren't crowded so much because we went go there in the morning. It was nice weather to walk and take pictures. I took a lot of pictures of family, only parents, only kids and Jump shots. I was very glad because they liked the pictures. After that, we were heading to Seiryoji temple. This is my favorite place because we can see beautiful buildings such as traditional tower, large temple, gate. Not only that, Many autumn leaves in November and December, large hanging Cherry blossoms in March and April. These trees were right green when we visited and they were so beautiful too.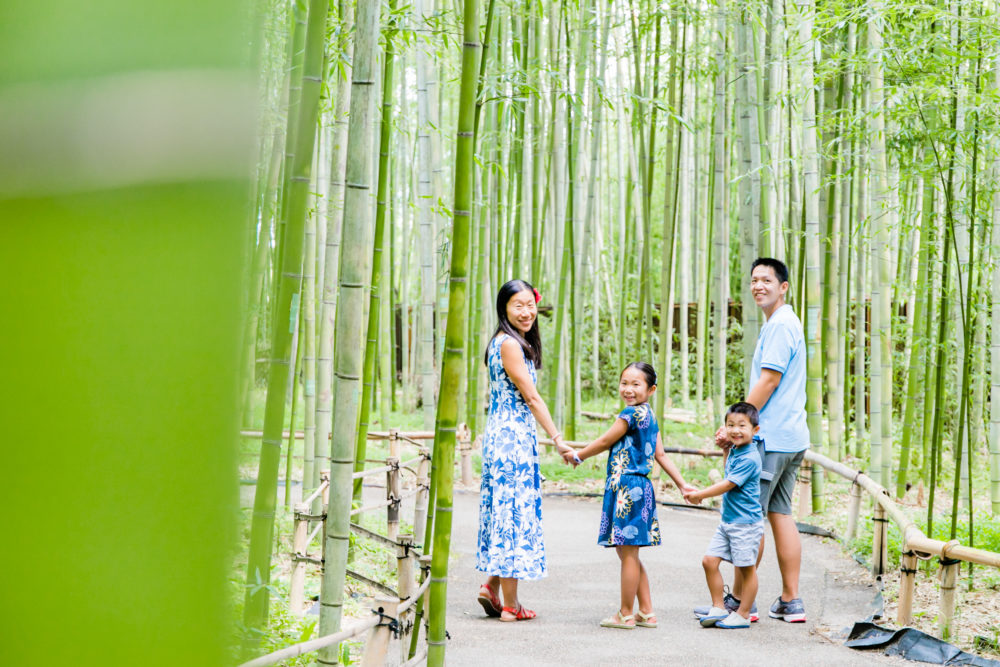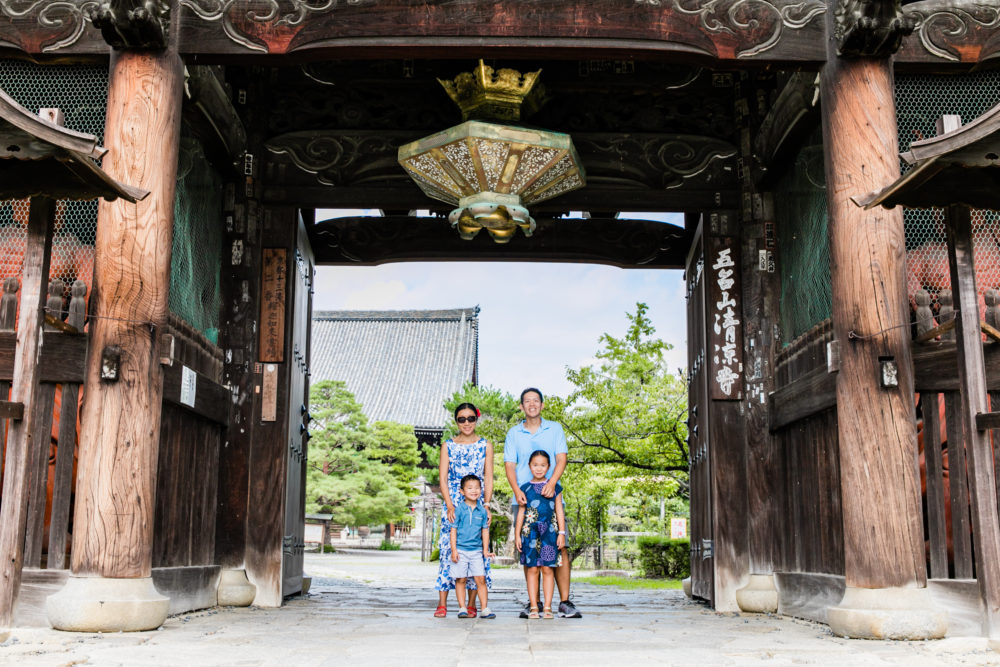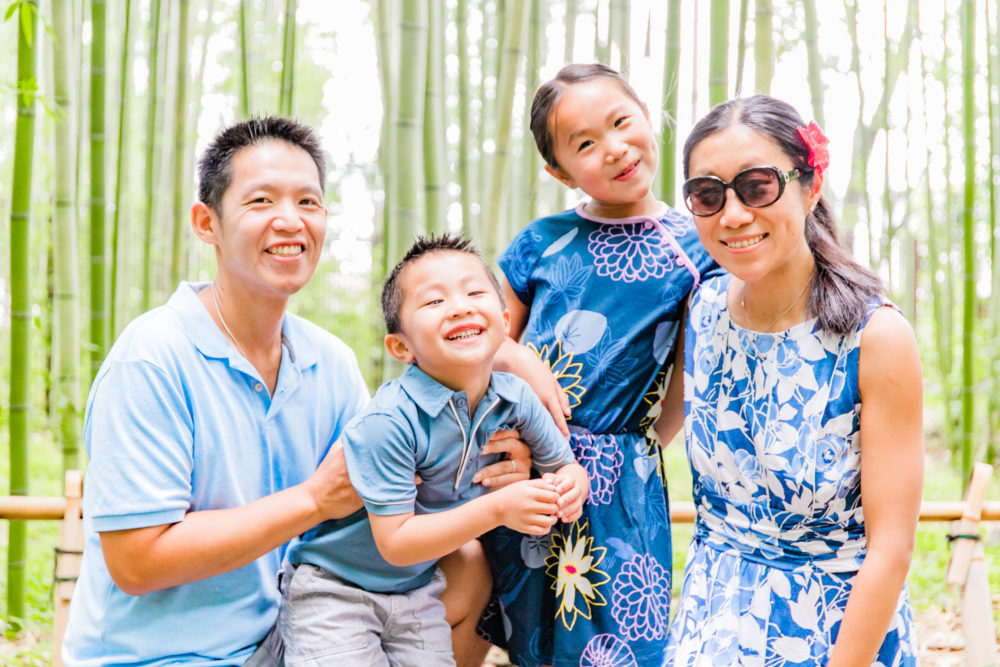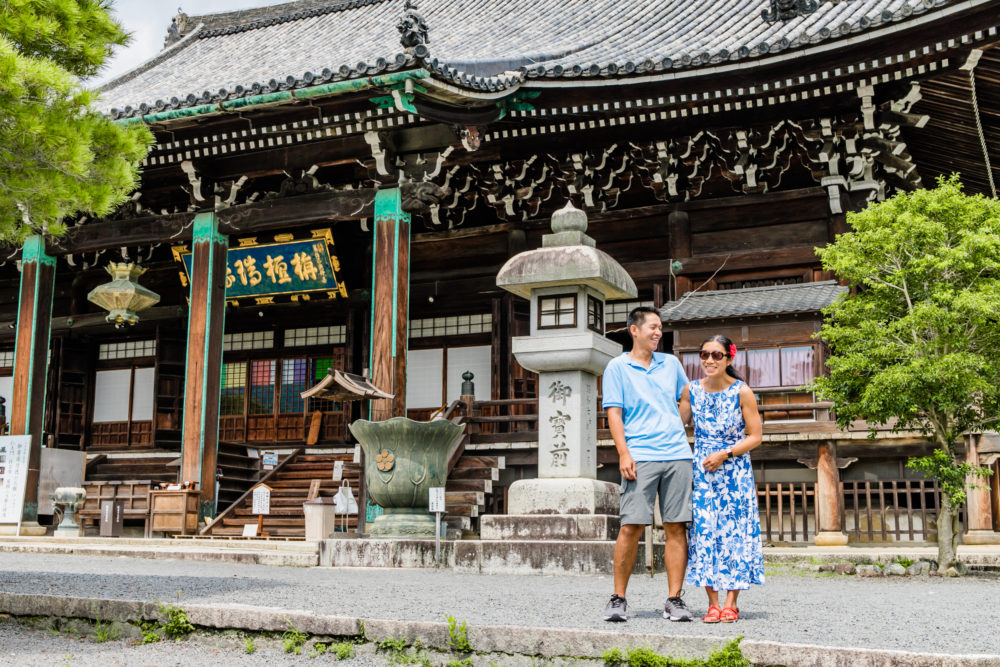 We walked for long time and kids looked tired a little. So Mom and Dad got some smoothes for them and they got energy for photoshooting a more hour. Kimono forest, along river with Arashiyama mountains, Togetsukyo bridge, We were able to take pictures many places after that. I was so happy because they looked enjoying my tour and liked the pictures. Thank you for taking my tour and see you again!!