Surprised proposal Photoshooting in Kyoto, 2019!!
I have taken surprised proposal photos many times. Please check these blog if you want to see my works of it. I will write the surprised proposal photoshooting tour in Spring, 2019. It was cherry blossoms season in Kyoto and very comfortable weather and many people came to Japan to see beautiful full blooming Cherry blossoms. A nice guy contacted me about surprised proposal photoshooting for his partner. I thought it is great time to propose her with Cherry blossoms and pictures must be beautiful and awesome. We talked about how to make her surprise and I checked where is the best place for proposal. The place I chose is Maruyama park because it has big Cherry blossom tree in the park and there are not usually so many people. We prepared and made a route and schedule together. And the day has come…
We met at Inari station is the nearest station to Fushimiinari shrine. They wore Japanese Kimono for this Photoshooting and It looked good on them. First impression of them was very happy and both of them have nice smile. We walked to inside of the shrine and I explained them about Fushimiinari. This shrine has power of business and the most popular shrine for tourists. Many companies in Japan donated to this shrine and made Torii gate to get the power of business and grow it. You can see some sentences on the gate and they are donated date and name of company or people donated. I was very glad because they were interested in everything which I explained about Fushimiinari shrine. They were very nice my students Hahaha. I took their pictures with many Torii gates but many tourists visited there and took pictures with gates too, So We needed to wait to get to take pictures are nobody on background. The pictures are very beautiful and great because they were so natural in front of camera. Red gates and their kimonos are good for Photoshooting too!!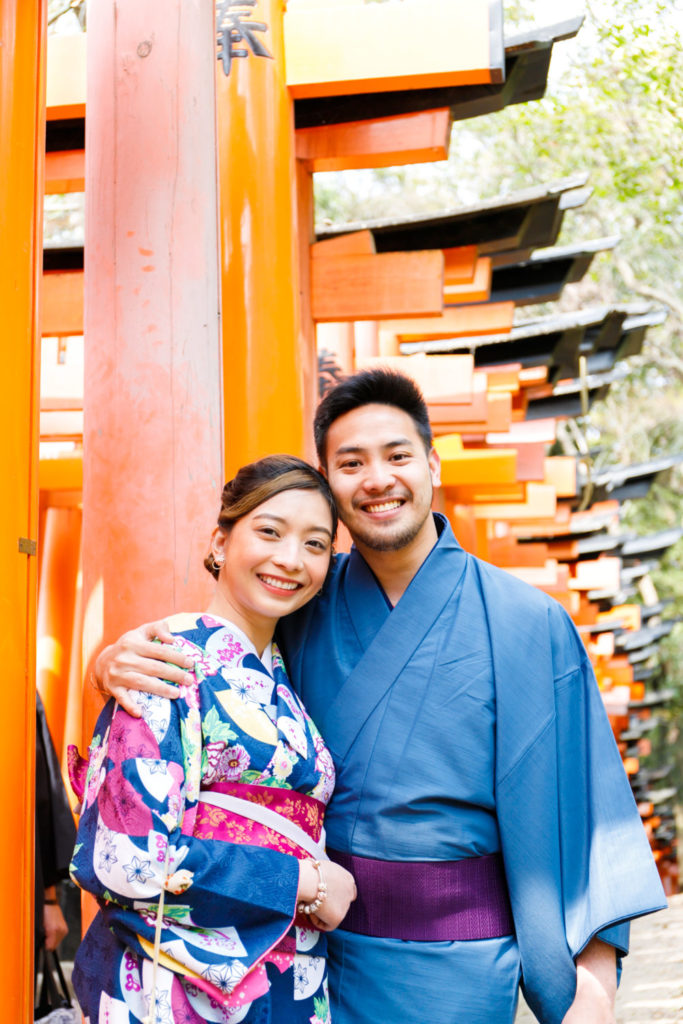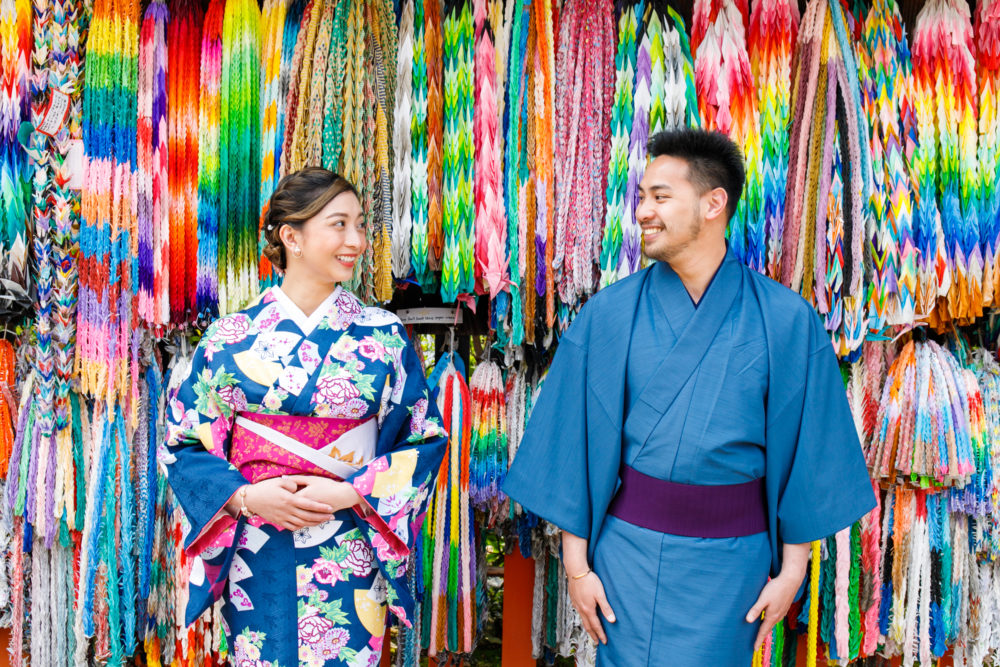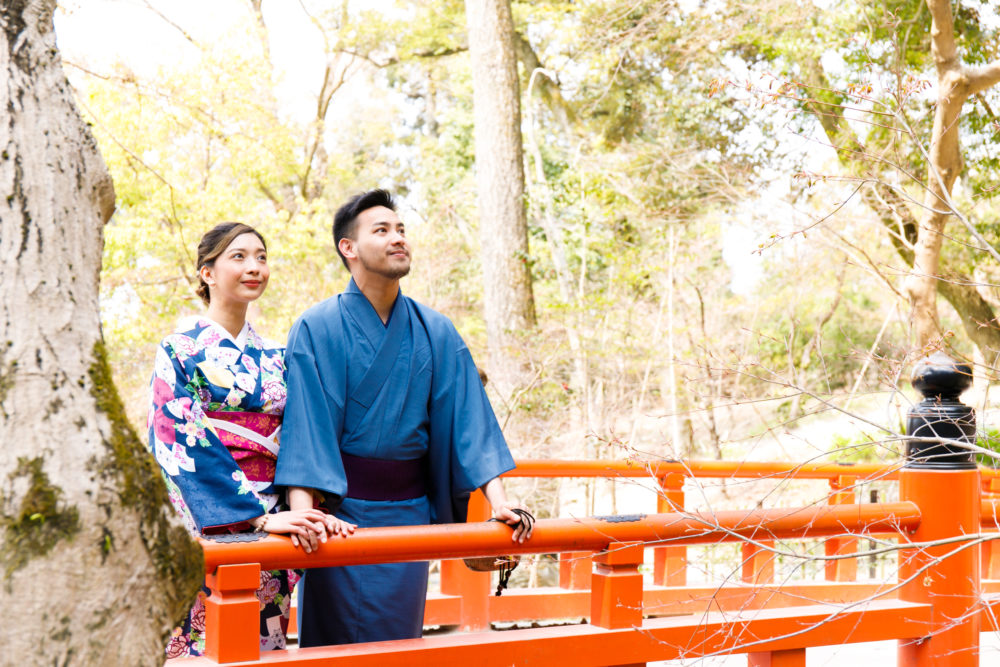 After Fushimiinari shrine, We moved to Gion area by Keihan train. It took about 7-10 mins and not so far. I recommend this route to everyone who have a plan to visit in good places of Kyoto. Gion area had many Cherry blossoms then and we could see them as soon as got at Gion Shijyo station. It was very crowded there because of Cherry blossoms but was very beautiful scene. We walked Gion Shirakawa and get to Yasui Kompira shrine. This shrine has defferent power as Fushimiinari shrine and it is power of relationship. I have seen a long line is made by Japanese girls because the shrine is very popular to pray to get good relationship and without bad relationship. Especially on weekend, A lot of girls (not only girls) came this place and prayed. My customers didn't need to pray because they already had great relationship. After this place, We visited many spots like the tower of Yasaka and Kongoji temple has many colorful balls which were written wishes on it, Ishibekoji street where is very traditional and narrow one and Yasaka shrine. Finally we were at Maruyama park where he propose her…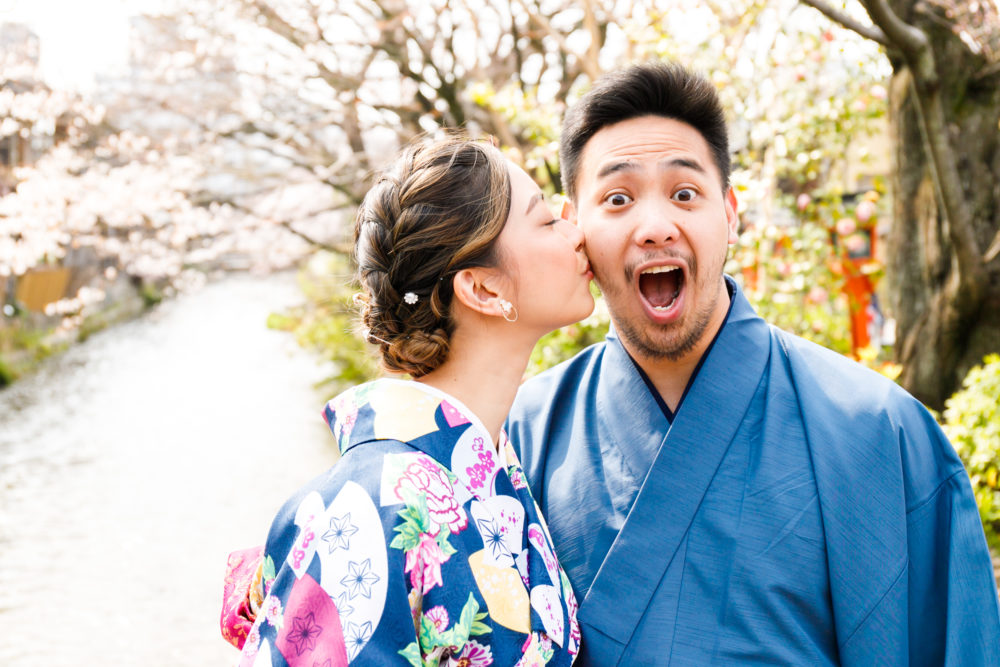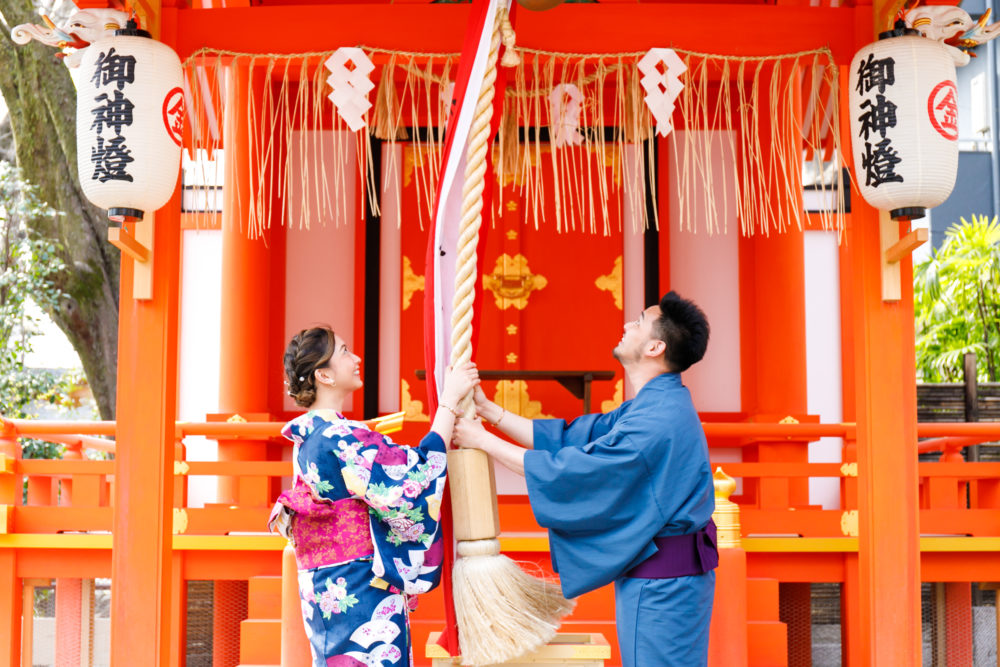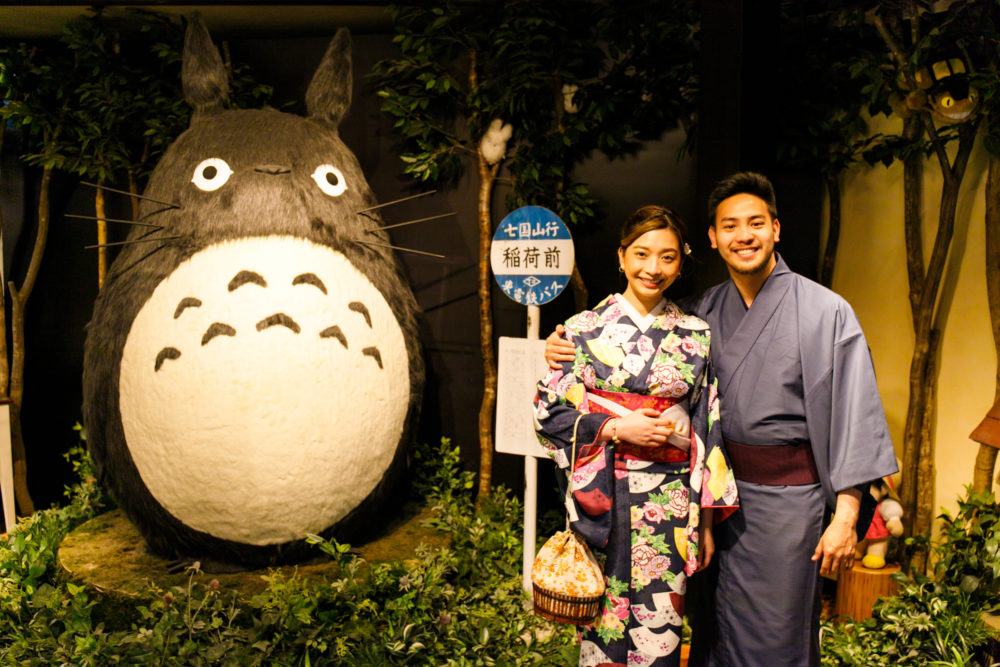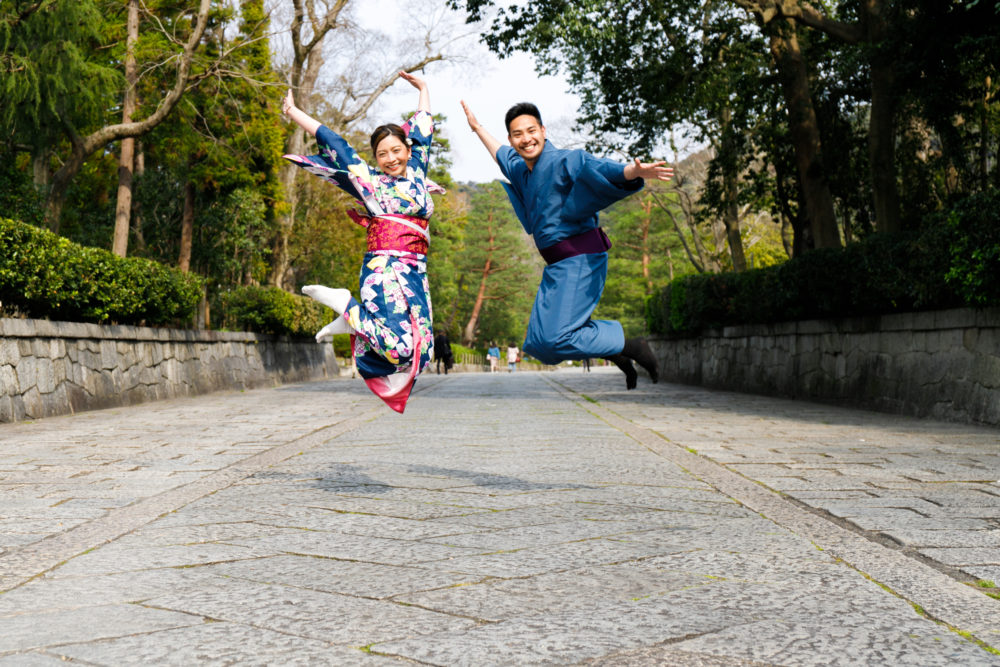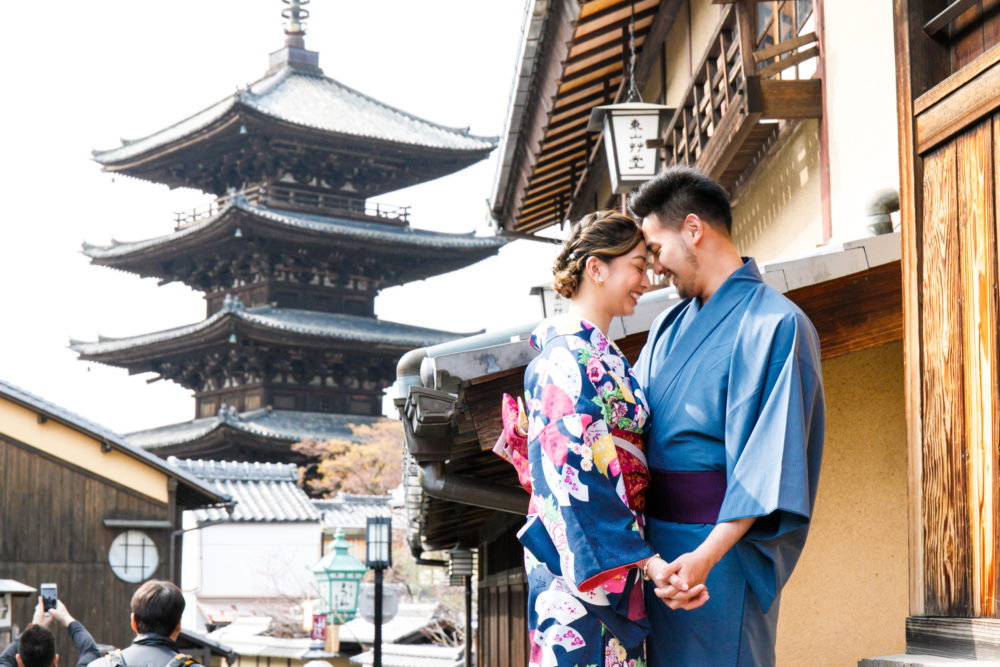 Maruyama park has many cherry blossoms and we saw many people around every Cherry blossoms trees. I took them to a place away from the entrance of the park. A big hanging cherry blossom tree waited for us. I think he was very nervous then. I took some picture of them and told her 'I will take your back solo photos' and then he prepared a ring while a moment. I made her to turn around and then she saw him has the ring. She looked very surprised and cried and said 'Yes' after he asked her 'Could you marry me?'. It was awesome moment and I could take many pictures and they looked super happy on every pictures. They hugged many time and other people looked this proposal celebrated them. Everybody was very happy around the hanging Cherry blossoms tree. We got many pictures with the ring and their happy pictures with Cherry blossoms. After that went to Yasaka shrine and took pictures a little more.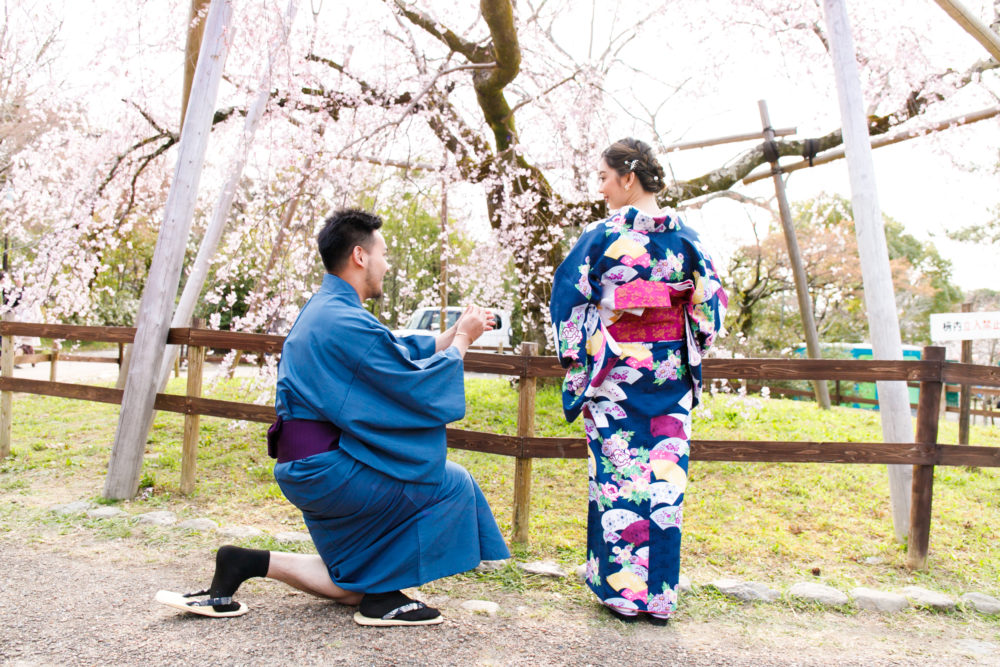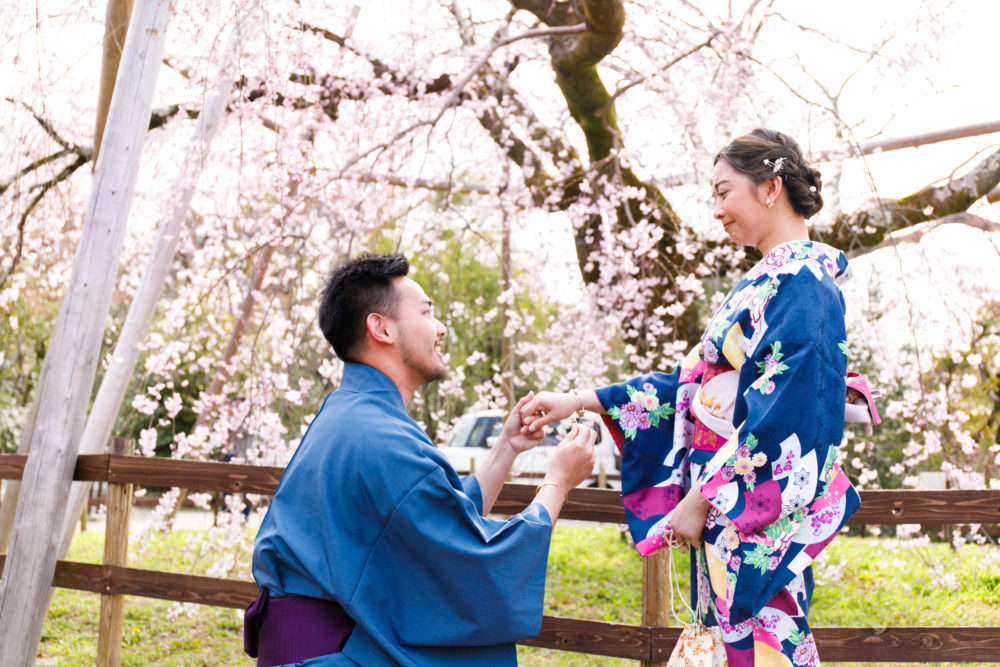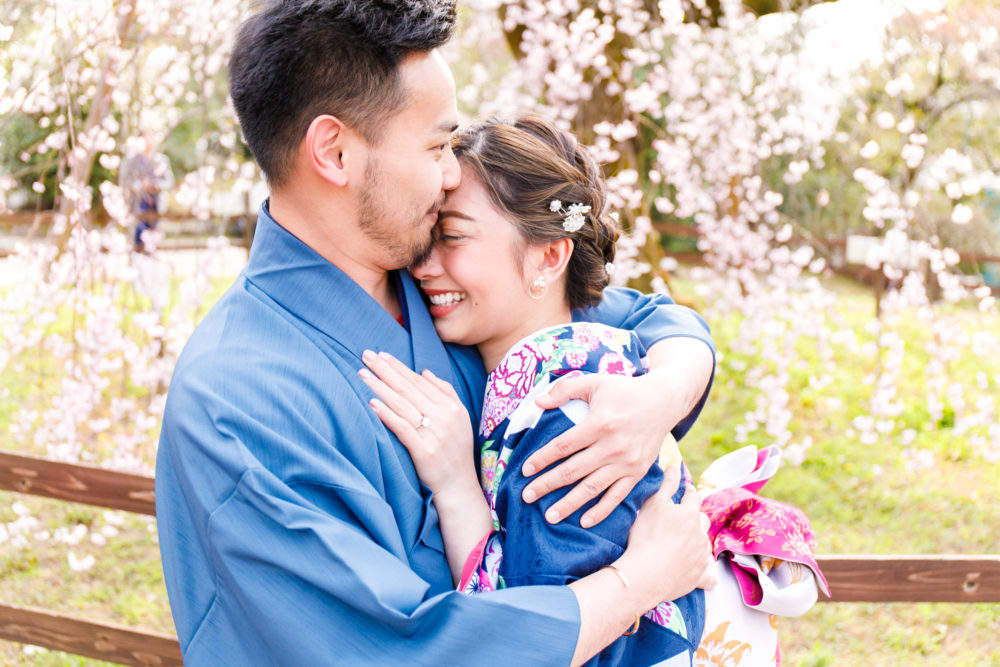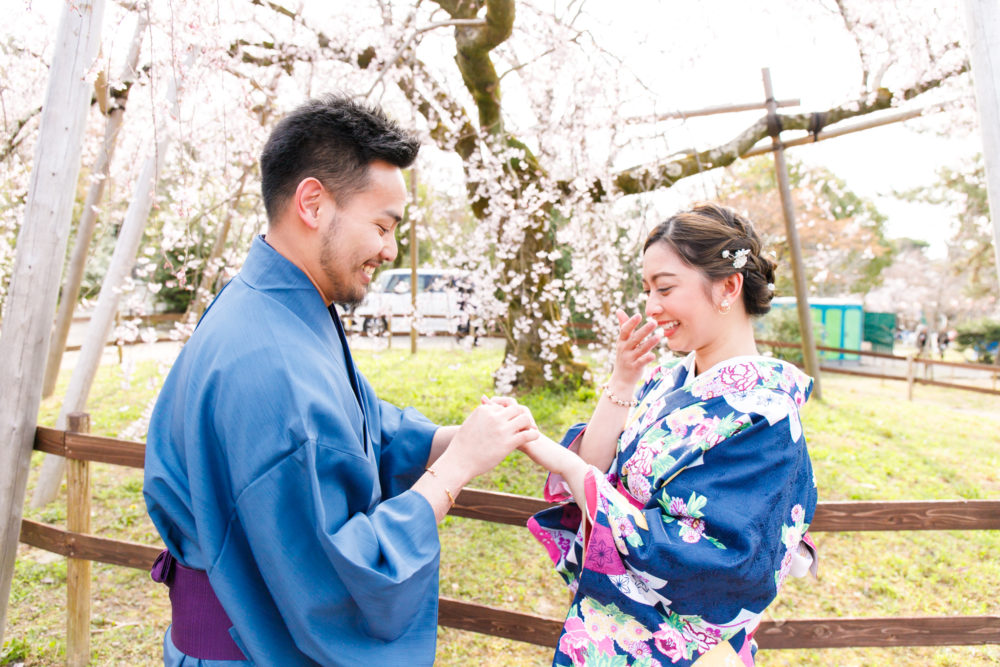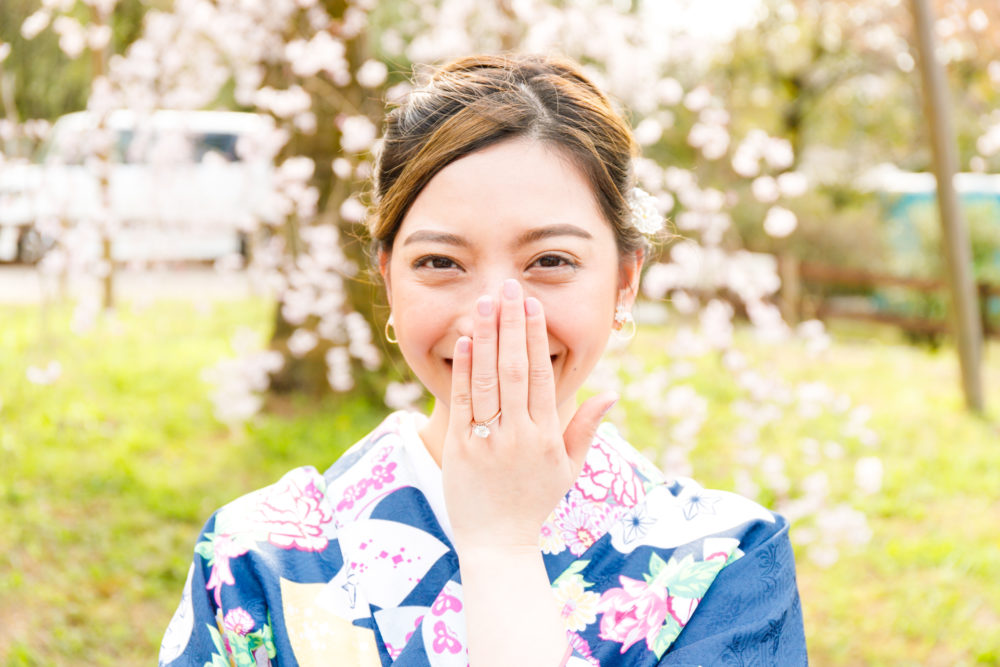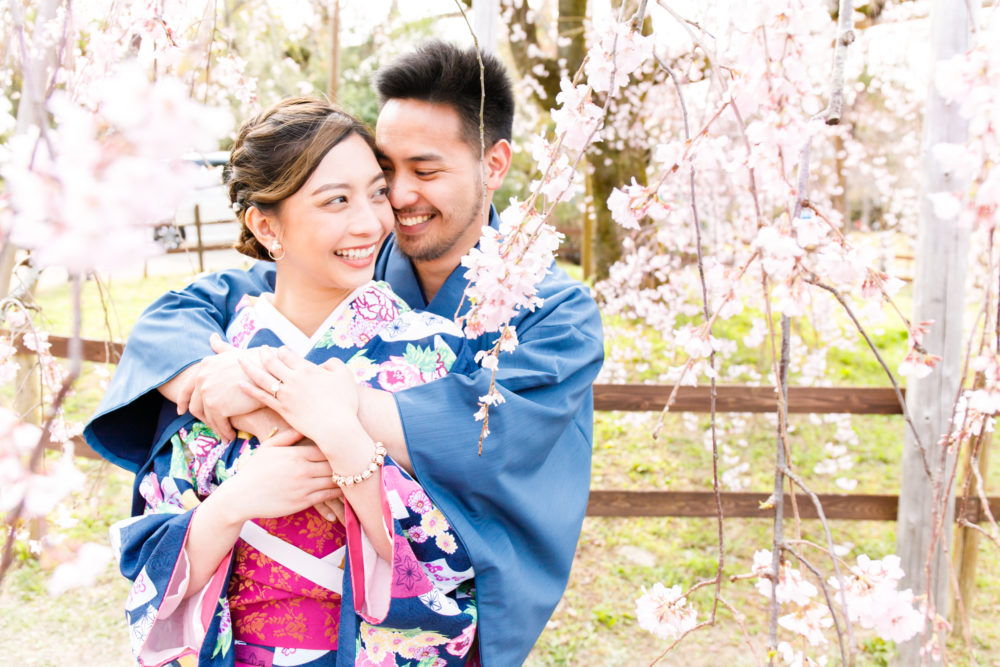 The day was big day for them and it was great memories for me too. I am checking their instagram and they look so happy in their home. Surprise proposal is very important because a time in life. I would be happy to help people have a plan to surprise propose in Japan. I love taking pictures of the moment. Please check tour page and contact me if you are interested in it.